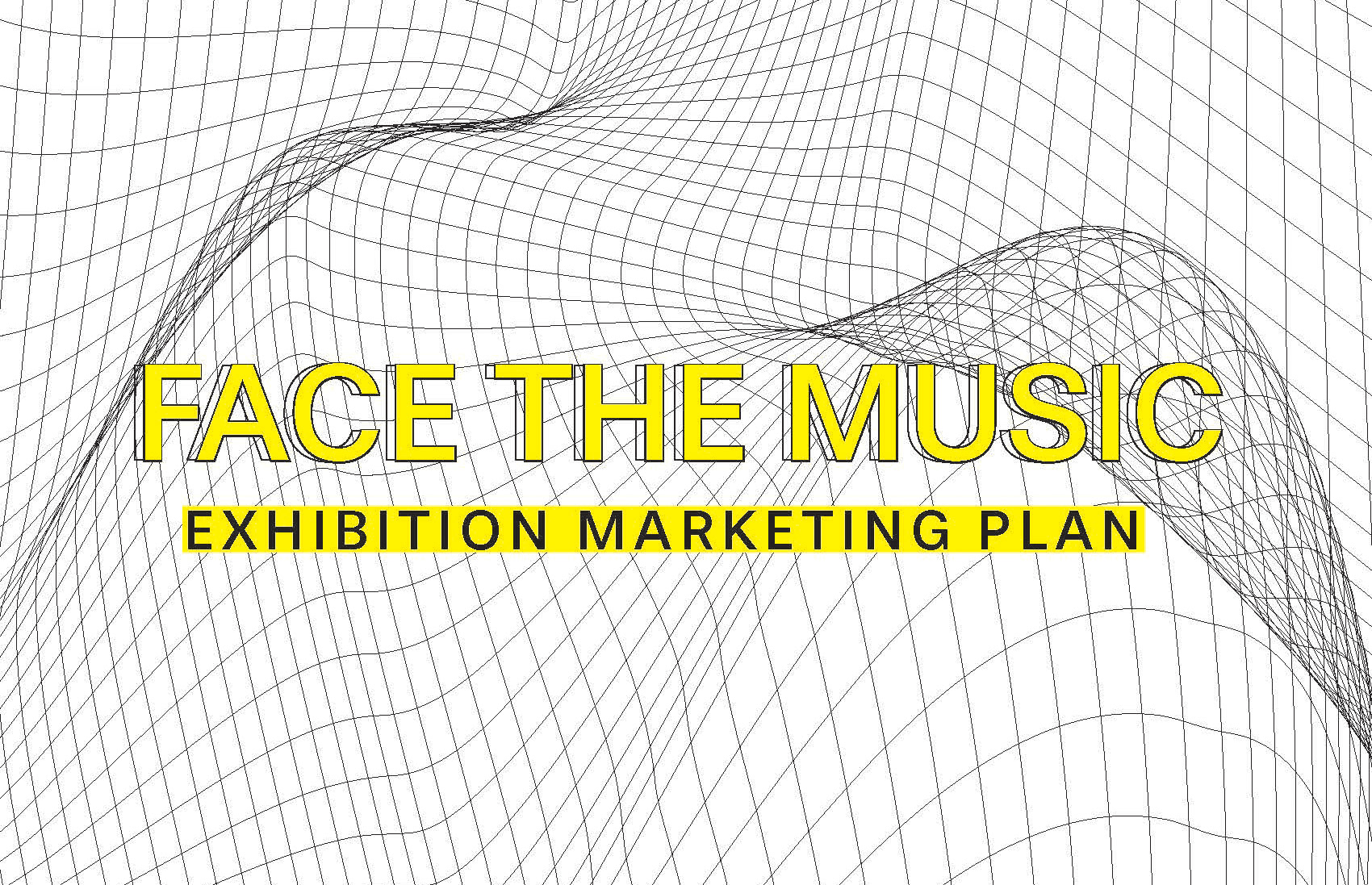 Promotional posters for print and web purposes.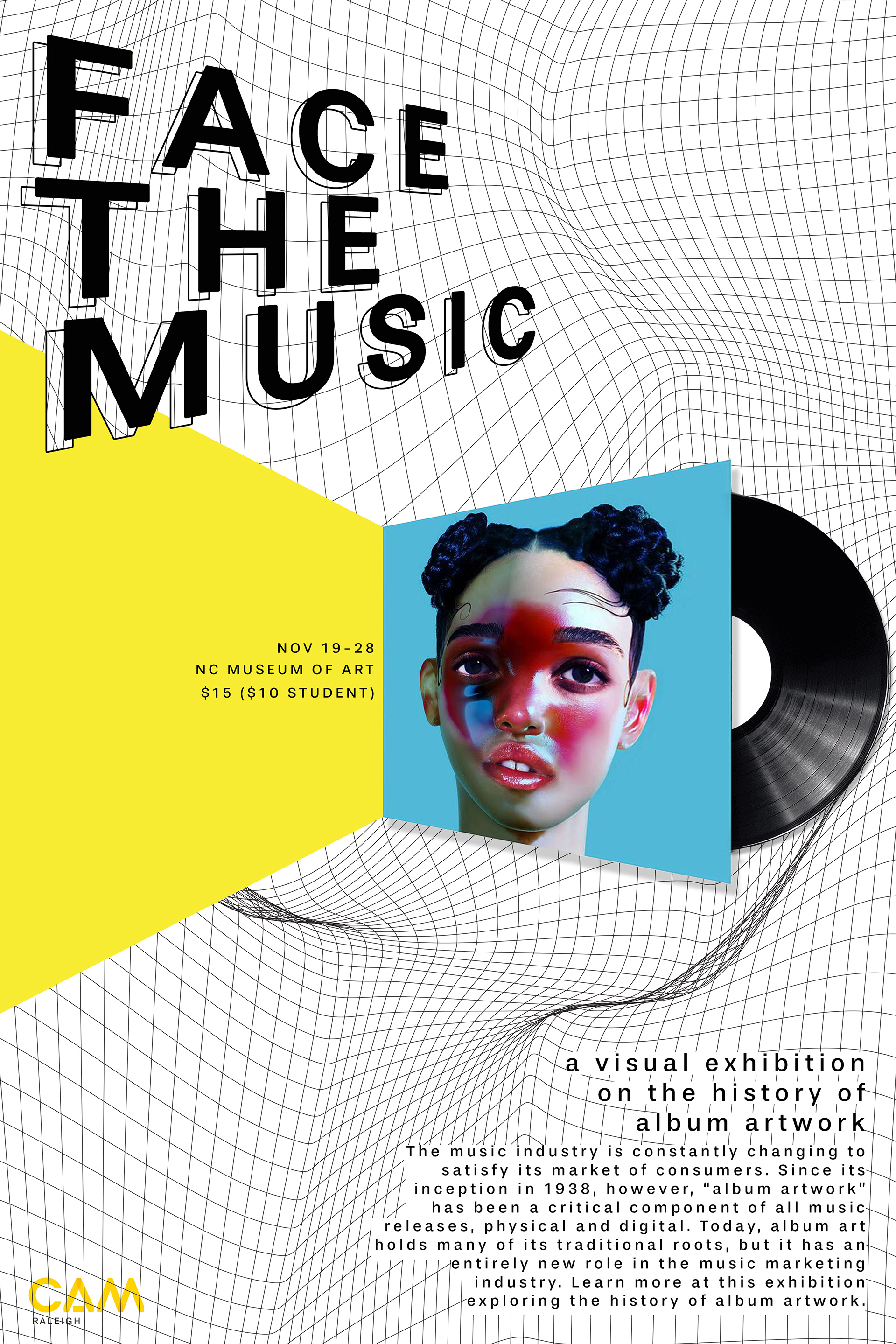 Tickets will be given to exhibition goers upon entrance whether they purchased theirs online or at the door. The ticket gives another clue to the upcoming exhibition design and can serve as a piece of memorabilia for the event.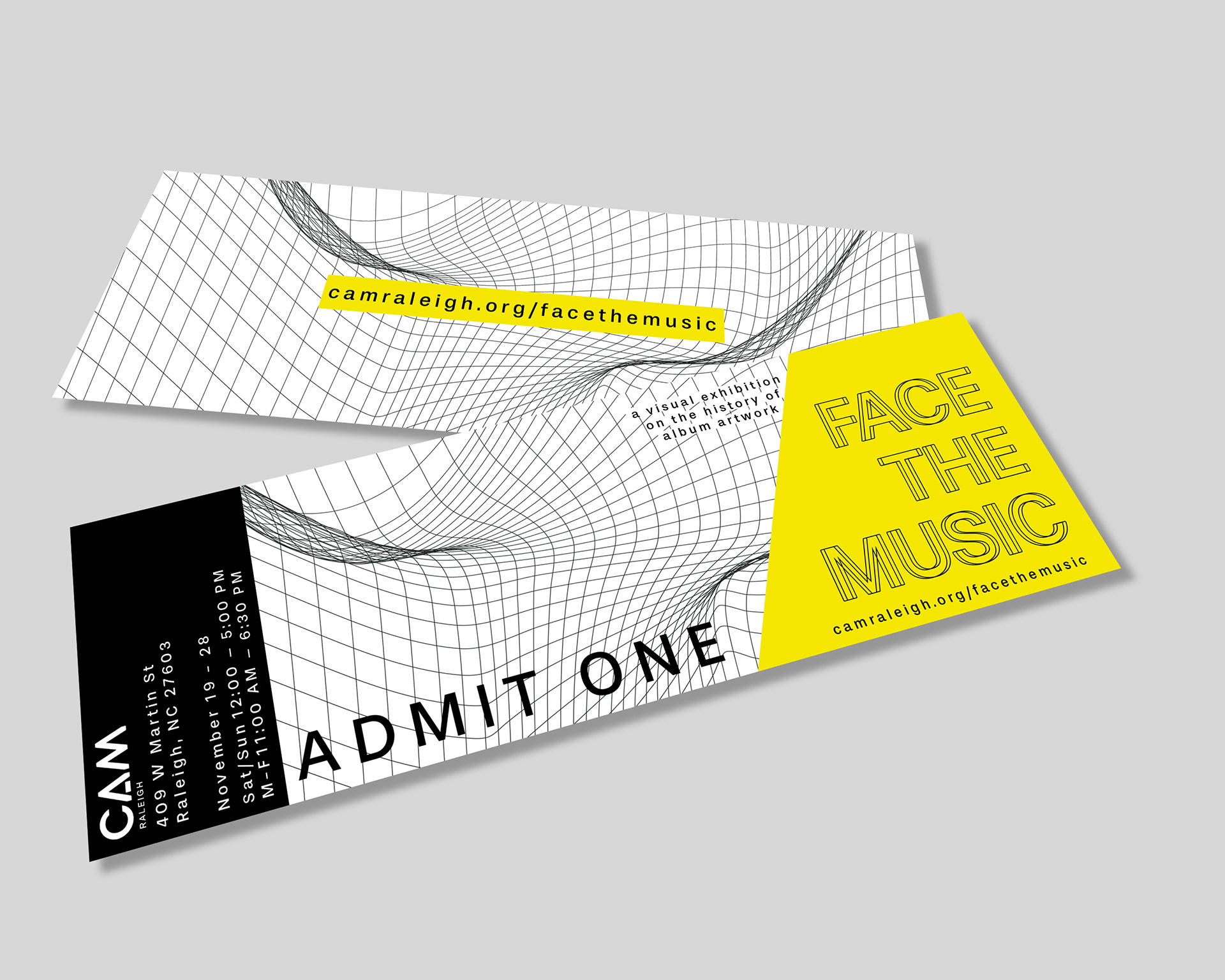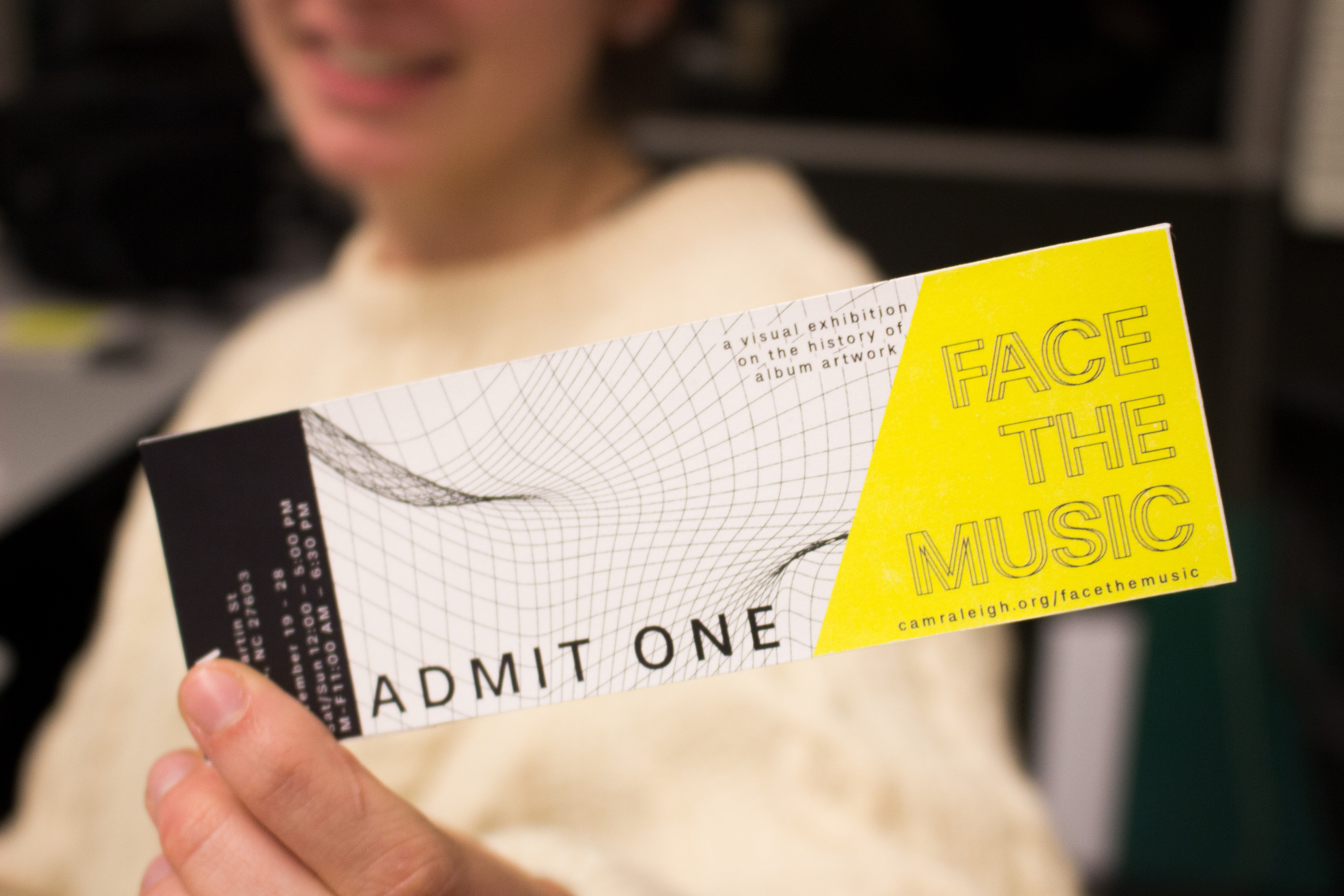 This piece of collateral targets users in three different stages. Strategically placed in small record stores, book stores, music venues and local shops, the vibrant eye-catching design appears to be a CD card sleeve. Stacked next to stickers and other disposable items, it should be obvious to the person that the item is free. Upon opening the case, users will find information on the upcoming exhibition on album artwork which should already be an area of interest to people at these locations.
​​​​​​​
The case also directs them to the website where they can not only find out more information on the exhibition, but also interact with the exhibition's design.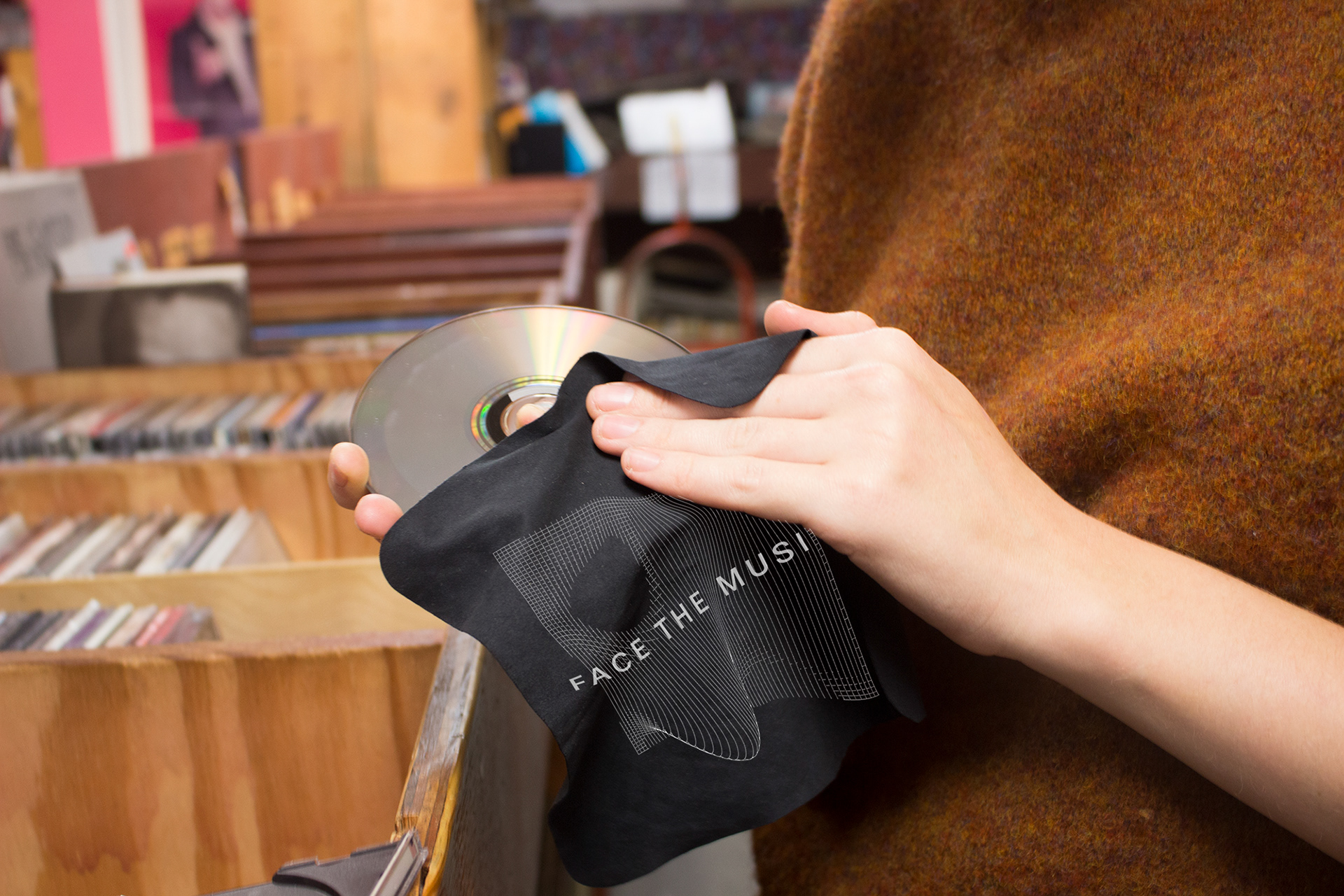 The exhibition's website is a critical component of the user's experience. Prior to the event, exhibition goers have a chance to vote on what albums they would like to see in the exhibition. The website explains that at every location, the exhibition features different albums according to what a majority of the audience is interested.  An extensive list of album artwork is displayed on the website and users can vote for up to three by clicking on the pictures. If they don't see an album they want featured in the list, they have the opportunity to add it to the poll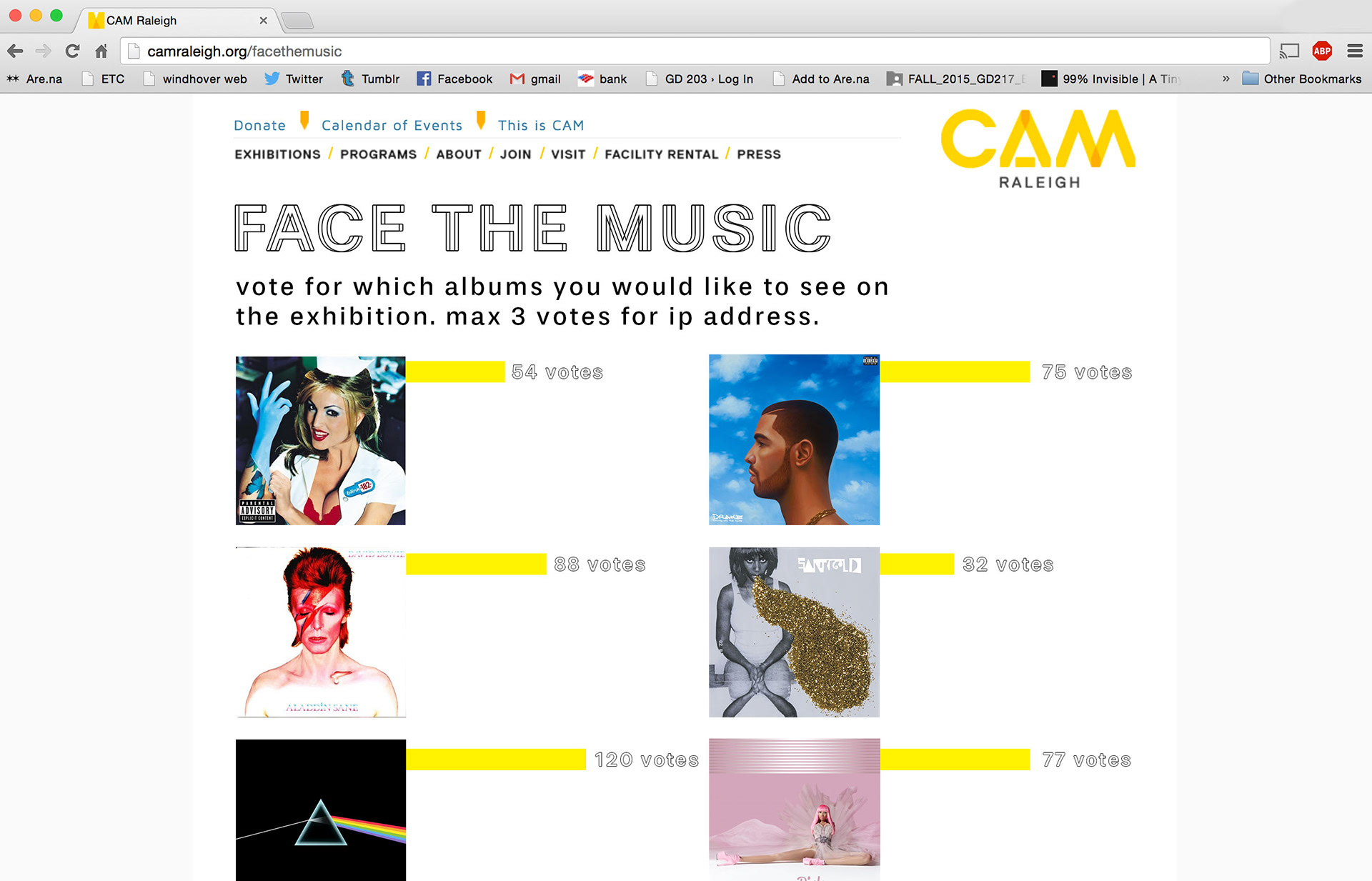 ​​​​​​​
The exhibition's website is a critical component of the user's experience. At the event, a photobooth will be set up with a green screen. People can pick an album from a selection and the photographer will direct them on how to pose for the album. The in-action product will appear on a tv screen next to the green screen. The subject can see themselves in the album and reposition themselves accordingly. Immediately after taking the photo, it will be printed out. The photo will be turned into as a makeshift album on a CD sleeve with the museum's branding on the back.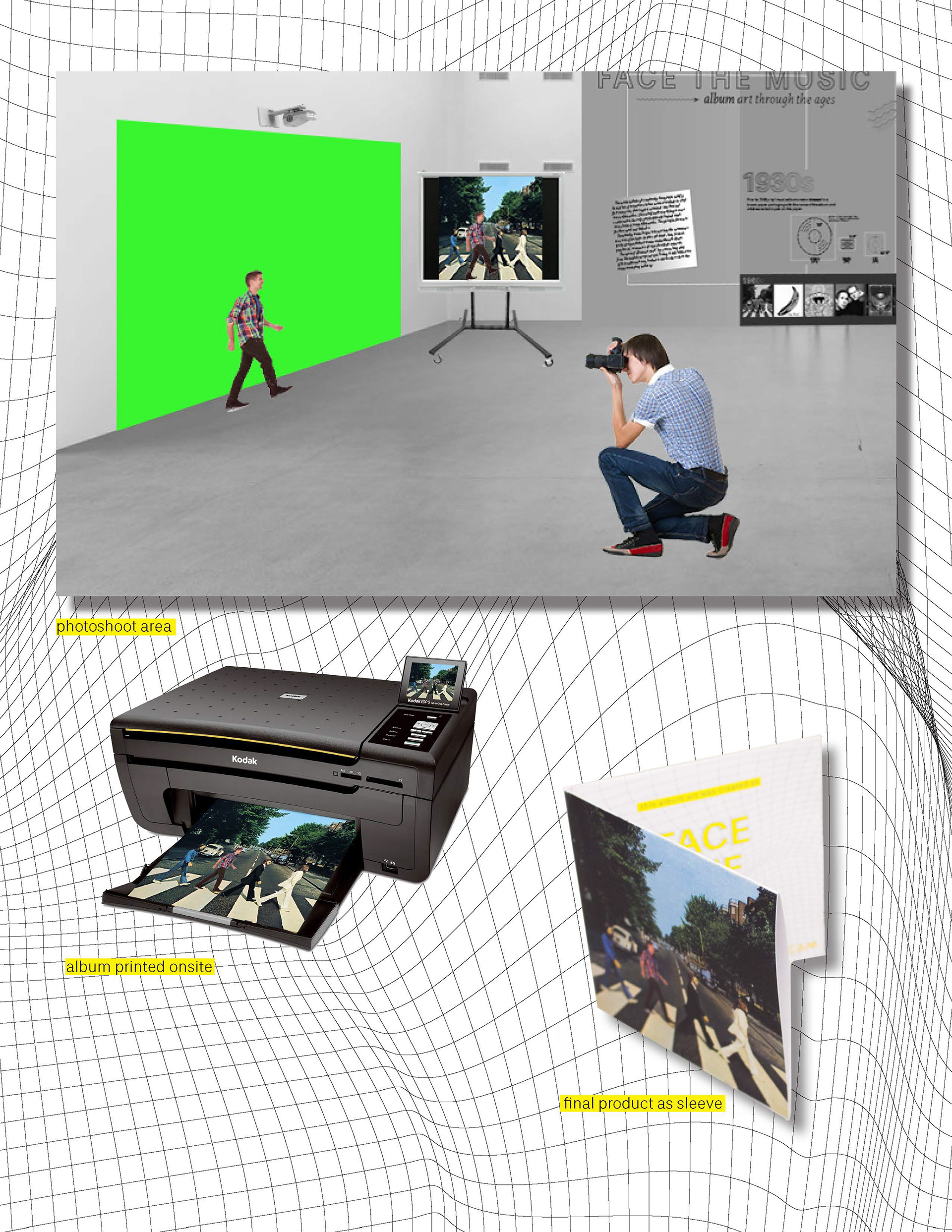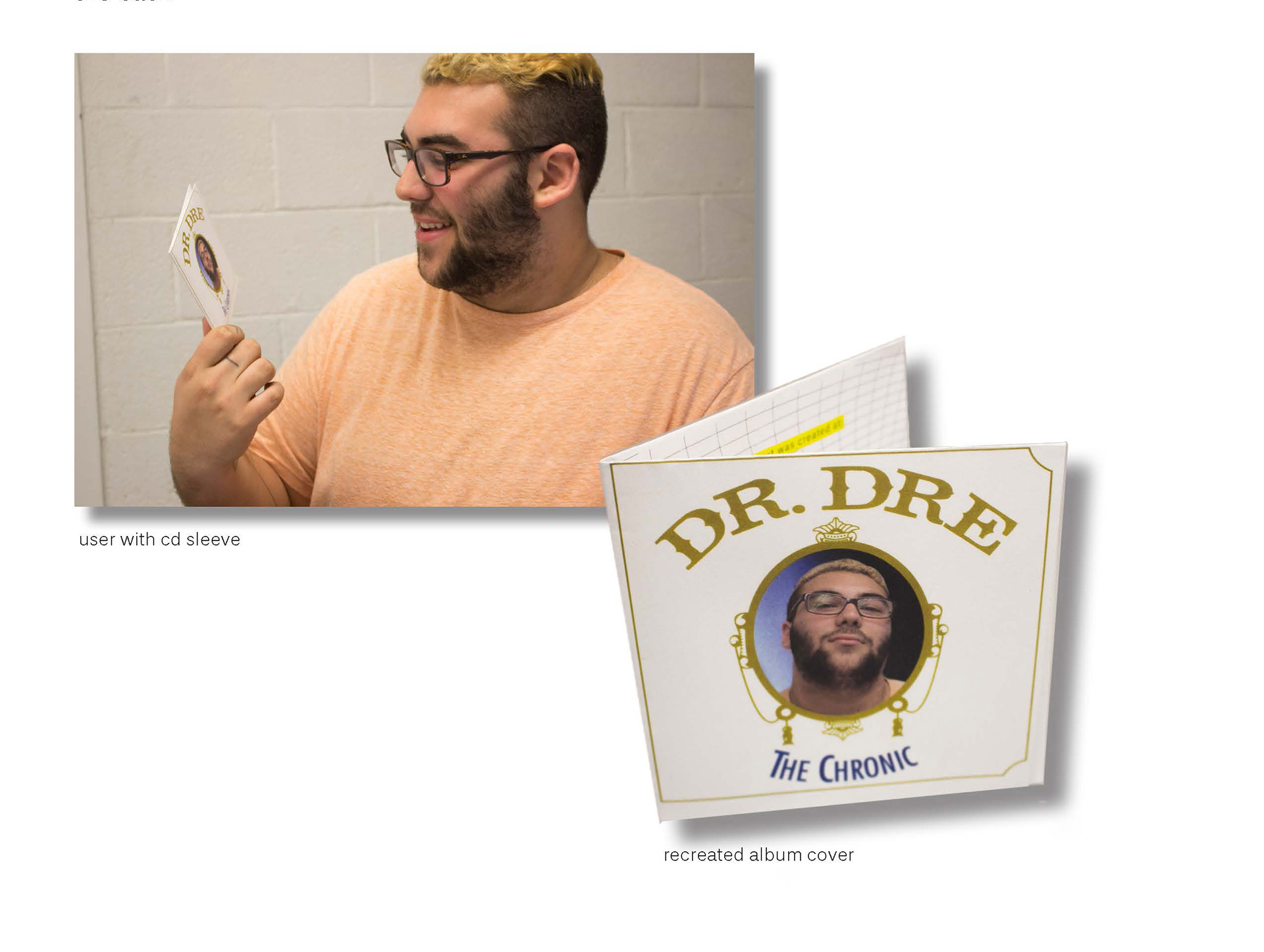 Exhibition featuring the history of album artowrk. The albums highlighted will be swapped out at each location the exhibition travels to according to what public votes on prior to attending the event.